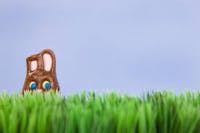 We are so happy you are finally arriving! So much hope for spring in so many areas of our life! Rural communities are welcoming spring arrivals on their farms, suburban residents are reconnecting with their neighbours after a very long hibernation! Kids winter sports are winding down and play offs are on and then April will bring them spring sports. Easter is on its way! Hope is everywhere! Embrace it, enjoy it and make it your own!
For many people spring is the time to start to look for a new place to live and get their present home ready for the spring market! There are also many ways to refresh your home and start your spring cleaning.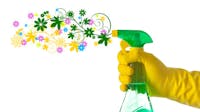 All the little nicks and scrapes and stains you do not see any more become very obvious when you get ready to market your home. Let us help you get ready! We can guide you through all the facets of getting your home ready including a walk through to point out and suggest where you can improve and what is working before you list your home. Then enjoy our comprehensive marketing program to help sell your home in the least amount of time for the most amount of money with as little stress as possible!
We take a personal approach to every one of our clients individual needs and know that you are all different and can not be put into cookie cutter molds, you all have different needs and so does your home.
Do not be afraid to do some research on your own. Find out what the latest trends in fabric and paint colour might be and add a pop of colour to your rooms. Go to a couple of show homes and see what the latest trends are. Do not be afraid to buy new furniture that you want to have for your new home to update the one that you are selling. Fresh flowers are always a beautiful addition and with the longer daylight hours, open up those window coverings and let the sun shine in!
Purge those unused and unwanted and dated items! There are so many for sale sites with followings waiting to buy your stuff, and so many charitable organizations that could use your used items to help the people right in your own neighbourhood.
So bring it on Spring! We are ready to greet you and welcome you into our homes and lives!
Michelle Eldjarnson
The REPs Group
RE/MAX Realty Horizon