Home…there's just no place like it.
As I lay here on my mattress which is sloppily laid out on the floor in my empty rental home, it really has me longing for my forever home. My family and I have been in between homes, patiently awaiting for our new house to be ready come May 1st.
It's been a whirlwind of the last few months, and a pain in the butt if I must admit! We temporarily have been living in a little townhouse in Strathmore and are now having to move to a smaller condo while we wait out the last month for our house to be ready. We've luckily been able to move most of our possessions to our forever home, however we just can't live there quite yet! I've decided to take the easy way out and have made the executive decision on behalf of my family, that we are bringing the bare necessities with us while we camp out on our mattresses on the floor and eat off of paper plates for the next month in the little 2 bedroom condo. (My room will be the living room!)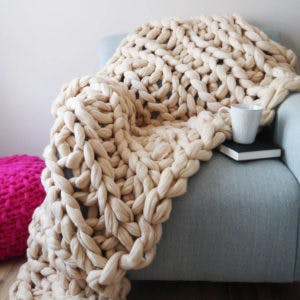 Of course all of this has me missing the feeling of being home. My head has been filled with all sorts of ideas about what I'm going to do to our new home to make it personalized and ours. I already have colours chosen to paint the walls, the decor all planned out, where I'm going to sit and sip my coffee to watch the morning news, what new furniture I want to buy, and so on. Thinking about all of these things has me so excited, that I can hardly wait another month to not live out of a suitcase.
So what makes your house a home? For me there's a few important things. Number one, of course, is the people in it. My family. There's nothing better than the chaos of my kids… the sound of mini stick hockey balls hitting the wall with a few new drywall holes for me to patch, or a fresh colour stain on the table from my daughters latest art project. While these things drive me absolutely mad sometimes, this is what makes our house a home.
Secondly, I have to have a home that is mine. It's personalized with my style, the walls are freshly painted, my favourite blanket knitted by my grandma is laid out on the couch, there's shoes in every single closest (because I have a serious problem!), my favourite candle is burning, there's fresh flowers on the table, and the colour teal is everywhere to be found because it's my favourite!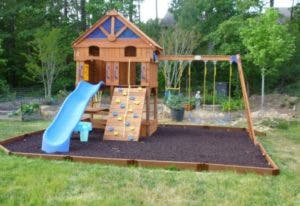 Lastly, the third most important thing to me for that feeling of being "home", is having a yard. This is a luxury I have so been missing the last 6 months. I didn't think of it as a big deal at first, as my family likes to be outside playing hockey at the rink, riding bikes on Strathmore's awesome paths, or we are usually away from home travelling all over Alberta for hockey and ringette. There's nothing I love more than being able to step outside of my kitchen door onto the deck to sit and enjoy the peacefulness of the outdoors, and to watch the kids play on their trampoline in the backyard.
It's going to be a long next month, and if I'm totally honest, I'm dreading the idea of not being able to set down roots for another month.  But, I'm trying to have a positive outlook and view it as an adventure, or a camp out for the kids. How often can you just live like a fresh out of high school student? Paper plates, empty apartment, Kraft dinner stocked up in the pantry, take out dinner way too often. I'm sure it will be a great memory for us, and we can laugh about it while we sit around the table to eat dinner at our forever home.