I'm a routine kind of girl …. I LOVE routines. My day always starts the same way.
I make coffee for Phil and I, take my vitamins, make the bed, then I head into the yoga room for meditation & then I workout … Every day, like clock work this is how I start.
Now, you might ask WHY…. Why is a routine so important and what the heck does it have to do with real estate? … I'll get there, I promise.
Morning Routines set the day off in the right direction. Experts say it's not that important what the routine is. What matters is that you HAVE a routine – a plan that you follow every day. Many Studies show that morning routines increase productivity and lower stress levels significantly in people. I can attest to that theory. I WAS that person. Morning routines were for other people ….routines in general seemed too regimented, restrictive, maybe even dull. I thought that I didn't need routines or lists. That was for other people, not me. Until, one day I missed an important project that was due at school (yep-way back when ) and that project was in a class with my favourite teacher. A person that I respected – a lot…. I was embarrassed and quite horrified when I walked into class and it was my turn to present my project. It was at that moment when I felt I had let my teacher and myself down – that I said never again!!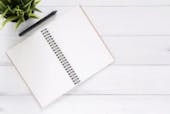 I bought a note book that day specifically for lists and it became my first day-planner before there actually was such a thing. And what happened was quite amazing …. no more stress about things I had to get done. I knew what the plan was and how it was going to get done. Routines became a part of my life.
Now, jump forward ….to present day and Realtor® life.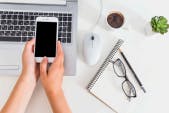 Here's the story…..I get a phone call from a potential client and they share that they are getting transferred with work to another city and they need to be moved and settled within a certain time frame. As realtors, we hear this story often. This is life. And this is where routine steps in to help.
Over the years, it has become critical to have routines when selling a home efficiently. I am proud of what the REPS group have developed over time. We have taken the best of what we have all experienced and learned and then created routines that we share with our sellers all the way through the process. Guidelines and checklists to help our sellers through a very stressful time.
We have an 11 point routine that we share regarding getting ready for a showing and I am happy to share that with you. The REPs group believes that KNOWLEDGE is POWER. And Routine is knowledge. It helps you and gives you power.
Getting Ready for a Showing
– open up window coverings
– store personal items in the bathroom away in a drawer, counters clean.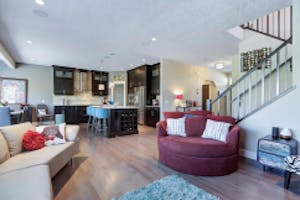 – all dishes are washed and put away
– dirty laundry in the hamper
– all beds neatly made
– remove animal beds and store them
– take the garbage out with you when you leave
– ensure all personal items and valuables are stored away safely
– turn all lights on
– play soft "elevator" style music
– if time, leave some fresh baked cookies for the showing group to enjoy
———————
We have many many routine checklists that we have created for our clients. Selling a home doesn't need to be overwhelming, and having a routine is part of the secret sauce. If you've developed a routine and embrace lists … Bravo! And if you haven't figured out a routine but are curious…. it's never too late. Start with a notebook, and let me know what you think
Hayley Poirier
The REPs Group
RE/MAX First